ANZSPD(WA) Bunker Bay Mid-Winter Meeting
Dental professionals caring for children's oral health
ANZSPD WA Bunker Bay Mid-Winter Meeting
Friday, July 27, 2018 7:00 PM until Saturday, July 28, 2018 11:00 PM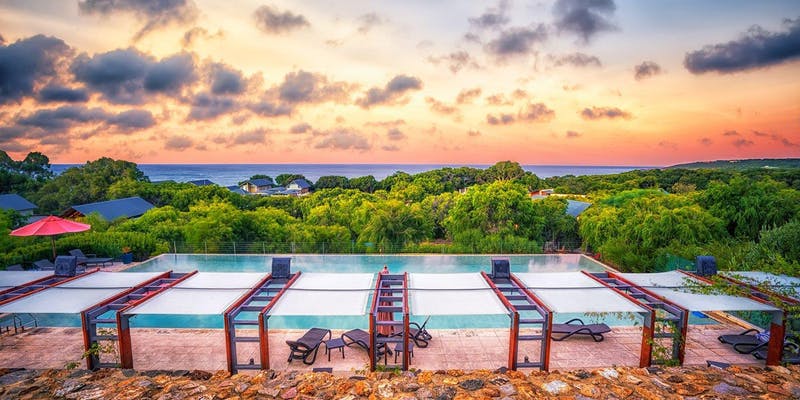 REGISTRATION CLOSES: FRIDAY 20 JULY 2017
Click the link below to register, or copy and paste https://www.eventbrite.com.au/e/anzspd-wa-branch-mid-winter-meeting-at-pullman-bunker-bay-resort-tickets-45434254077 into your browser.
Welcome Dinner (27/07/2018)
Please join us at the Pullman Bunker Bay for a friendly Welcome Dinner at 7pm on Friday 27 July 2018.
Please select the "Welcome Dinner" option in addition to your Scientific Meeting registration on check-out.
Scientific Meeting (28/07/2018)
CPD: 5.5 hours
9.30am start at Pullman Bunker Bay Resort

Keynote speaker: A/Prof Johan K.M. Aps
DDS, MSc Ped. Dent., MSc DMFR, PhD
ASSOCIATE PROFESSOR OF DENTOMAXILLOFACIAL RADIOLOGY
DISCIPLINE LEAD DENTAL AND MAXILLOFACIAL RADIOLOGY
DIVISION HEAD ORAL DIAGNOSTICS AND SURGICAL SCIENCES
UNIVERSITY OF WESTERN AUSTRALIA - DENTAL SCHOOL - OHCWA
Johan is a native from Belgium, who obtained his dental degree (1993), his certificate in paediatric dentistry and special needs (1997) and his PhD (2002) at the University of Ghent in Belgium. He obtained a master degree in dental and maxillofacial radiology (2008) at the University of London, in Great Britain. He worked part-time as private practitioner in his own practice and in a handicapped institution between 1993 and 2004, while he was part-time faculty at the University of Ghent. In 2004 he became full-time academic at the University of Ghent, where he taught dental and maxillofacial radiology and dental local anaesthesia. In 2012 he moved to Seattle, to join the University of Washington where he taught dental and maxillofacial radiology. In 2018 he moved to Perth, to become the discipline lead Dental and Maxillofacial Radiology at the University of Western Australia. He is author of several book chapters, peer-reviewed papers, conference abstracts and he is a frequently asked speaker at international conferences. He is also associate editor of the official DMFR journal (Dentomaxillofacial Radiology - BIR journals) and reviewer for several peer-reviewed dental journals. Intra-osseous anaesthesia is also one of his interests besides diagnostics.
Johan will be presenting on the topics of:
1. Radiology in Paediatric Dentistry
This lecture will cover aspects of radiation protection, dosimetry and radiographic techniques. It is important for clinicians to be able to address parent's concerns about radiation when the issue is mentioned. Therefore it is paramount that one is able to put the radiation doses from different dental and medical diagnostic exposures into perspective and to compare it with natural background radiation. The knowledge of different exposure techniques will enable one to choose the best technique for each case and for certain circumstances. Patients with special needs pose issues sometimes, but being able to modify a technique, will enable one to find a solution for most cases. This lecture will cover all intraoral and extraoral radiographic techniques we have available in our offices. Image detectors will also be briefly addressed as some techniques require specific image detector qualities.
2. Radiographic Diagnoses in Paediatric Dentistry
This lecture will be case based, and will cover paediatric and special needs patient cases. There will be ample opportunity for the attendees to interact with each other and the presenter. Cases include 2D and 3D imaging. Besides the differential diagnoses, also the radiographic technique will be explained to connect back to the first lecture.

The remainder of the scientific day will include interesting cases from local presenters. Please feel free to bring along any cases you would like to share!
Conference Dinner (28/07/2018)
The conference dinner will be held at the beautiful setting of Wise Winery. The 3-course menu and wine is not to be missed!
A bus will be available to transport delegates from Pullman Bunker Bay Resort at 6.45pm, returning at 11.15pm.
There are limited seats available on the bus, please contact Dr Joy Huang to reserve a place on the bus. anzspdwa@gmail.com