EAPD 14th Congress of the European Academy of Paediatric Dentistry
Dental professionals caring for children's oral health
| | |
| --- | --- |
| Venue | Palazzo dei Congressi, Piazza Indipendenza 4 (map) |
| City | Lugano, Lugano |
| Country | Switzerland |
| Start Date | Wednesday, 20 June 2018 |
| End Date | Saturday, 23 June 2018 |
| Website | Visit the website |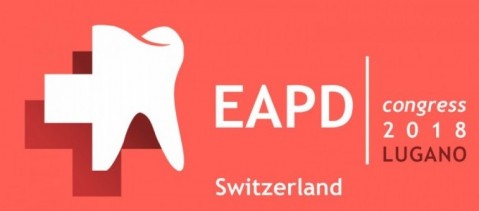 Children Deserve Vital Teeth
Welcome to the 14th EAPD-Congress 2018 in Lugano
The European Academy of Paediatric Dentistry (EAPD), the Swiss Society of Pediatric Dentistry (SVK / ASP) and the International Association Dental Traumatology (IADT) are proud to invite you to attend the 14th EAPD ­Congress in Lugano, Switzerland from June 20—23, 2018.
The Congress will be held at the Lugano Congress Center in one of the most lovely and Mediterranean-like small cities of Switzerland: Lugano. The congress will be held in the center of town, close to the lake and within easy walking distance of world class shopping, restaurants, entertainment and major attractions.
The Scientific Program Committee is preparing a strong scientific program, led by renowned first-class keynote speakers. The keynotes will be complemented by presentations given by a combination of international and local lecturers.
The strong scientific program and superb social events will also provide you with the best opportunities to interact with some of the industry's leading professionals including those who are up and coming.
Our aim is to bring together the world of Paediatric Dentistry and Traumatology and that the EAPD Congress will be a comprehensive and memorable Congress for the International delegates as well as those from Switzerland.
We hope to see you in Lugano and look forward to helping you make the most out of the experience and all it has to offer.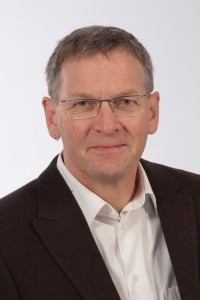 Dr. Richard Steffen
Chairman
Registration Dates:
Date

Type of Registration

01.11.2017

Opening Registration
(with "Early bird" rebate)

01.03.2018

Beginning normal Registration

01.05.2018

Beginning late Registration

15.06.2018

Registration closed

20.06.2018

Opening 14th EAPD Congress
Abstract Submission Dates:
Open: 01.11.2017
Close: 31.01.2018