RK Hall Lecture Series 2017. Auckland, New Zealand
Dental professionals caring for children's oral health
| | |
| --- | --- |
| Venue | ANZ Viaduct Events Centre, 161 Halsey St |
| City | Auckland, North Island |
| Country | New Zealand |
| Start Date | Sunday, 26 March 2017 |
| End Date | Monday, 27 March 2017 |
| Website | Visit the website |
| Contact | Sarah Patterson |

ANZSPD RK Hall Lecture Series 2017
The Art and Science of Paediatric Dentistry
Auckland, New Zealand
Sunday 26th to Monday 27th March, 2017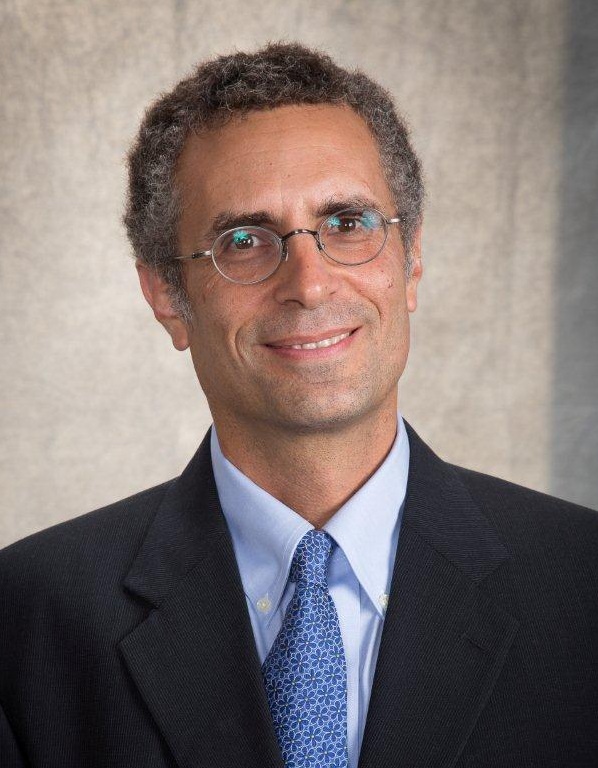 The RK Hall Lecture Series is run every 2 - 3 years by the Australian and New Zealand Society of Paediatric Dentistry, with a goal to advance paediatric dentistry and promote education in the field of paediatric dentistry.
The 2017 series will be taking place 26 - 27 March 2017 at the ANZ Viaduct Events Centre in Auckland, New Zealand with a dinner at Cable Bay Winery on the nearby, stunning Waiheke Island.
With a focus for 2017 on the art and science of paediatric dentistry, we are delighted to announce that Dr Ari Kupietzky, Secretary-General of the International Association of Paediatric Dentistry, who practices biomimetic paediatric dentistry in his private office in Jerusalem, has accepted our invitation to be the Keynote Speaker for this event.
Dr. Kupietzky is a fellow and Diplomate of the AAPD. He is an abstract editor of Pediatric Dentistry and teaches at Hebrew University- Hadassah Dental School. Dr. Kupietzky is Visiting Professor at Rutgers Dental School. Dr. Kupietzky has contributed over 50 articles and 5 textbook chapters and is coeditor of Behavior Management in Dentistry for Children (2ed). Dr. Kupietzky is a popular speaker and has lectured throughout Europe and the USA. Secretary General, International Association of Paediatric Dentistry
Website http://www.anzspd2017.com
Registration http://www.anzspd2017.com/anzspd17/registration
Speakers: Dr Ari Kupietzky, Dr Kim Gear, Andrew Thompson, Dr Nikki Mills, Dr Patrick Kelly
Speakers URL: http://www.iapdworld.org/app/super_pages.php?ID=news204
Category
Paedodontics, Cariology, Dental Materials, Oral & General Health, Oral Medicine, Dental Sciences, Patient Management, Restorative Dentistry, Special Needs, Medical Emergencies
Description
NZ Branch ANZSPD Presents Biennial RK Hall Lecture Series
"The Art and Science of Paediatric Dentistry"
Sunday 26th March & Monday 27th March 2017
Course Aims
To bring together multiple specialists around the topic of Contemporary Paediatric Dentistry to inform and educate attendees of their chosen topics.
Course Objectives
To gain an understanding of aesthetic paediatric dentistry in the young.
To gain further understanding of the effect head trauma, oral medicine, technology and feeding affects our child patients.
Learning Outcomes
Review of contemporary Paediatric Dentistry.
Gain an understanding of Paediatric oral medicine and how this understanding can be translated into the clinical setting.
Speakers
Keynote Speaker - Dr Ari Kupietzky
Dr Ari Kupietzky received his D.M.D. at the Hebrew University-Hadassah School of Dental Medicine. He continued his studies at the medical school and earned a Master of Science degree in pharmacology and completed his Paediatric Dentistry training at the University of Medicine and Dentistry–New Jersey Dental School in Newark. During his postgraduate studies, he conducted fluoride research at Colgate Palmolive Research Laboratories and was awarded an Alpha Omega Foundation Postdoctoral Research Fellowship twice during his studies abroad. He resides in Jerusalem with his wife and seven children.
Currently, Dr Kupietzky is performing research on the dental treatment of the very young child and practices biomimetic Paediatric dentistry in his private office. His interest in Biomimetic Dentistry is very appropriate for treating toddlers and children. He is a former member of the Advisory Council of the American Board of Paediatric Dentistry, Sedation and Hospital Section, a fellow of the American Academy of Paediatric Dentistry, and a diplomate of the American Board of Paediatric Dentistry. He also served as a member of the editorial board of Paediatric Dentistry and teaches part time at the Department of Paediatric Dentistry of the Hebrew University- Hadassah School of Dental Medicine. Dr Kupietzky is Visiting Professor at Rutgers Dental School.
Dr Kupietzky is abstract editor of Paediatric Dentistry. Dr Kupietzky is co-editor of the second edition of Behaviour Management in Dentistry for Children to be published in 2014 by Wiley. Dr Kupietzky has published over 50 scientific articles.
Dr Ari Kupietzky is in private practice in central Jerusalem. His office is designed to allow visiting children to experience a pleasant fun- filled check-up or first time dental visit. A Certified Paediatric Dental Specialist since 1995 with training in both the USA and Israel, Dr Kupietzky sees patients from all over the country.
Dr Kim Gear
BDS 1998 Otago, MB ChB 2005 Auckland, MMedSci 2008 Auckland
Oral Medicine Specialist, Greenlane Clinical Centre, Auckland DHB Oral Health Service
"What has vitamin CDEF got to do with Oral Medicine" from a child and adolescent aspect.
Andrew Thompson
MPhil, RSW
Andrew Thompson is a registered Social Worker with the Consult Liaison team, Starship Children's Hospital and lectures in social work at the University of Auckland. He consults with children, parents and health professionals on adjusting to treatment, managing trauma, grief and loss. His current research "Extraordinary Children" (funded by the Starship Foundation) explores the evolving parent and doctor relationship, the impact of information technology and the role of parents as active participants in their child's medical care. His publications and research interests include: technology and relationships in health, communication in healthcare, grief and loss, and clinical supervision. During the lecture series he will focus on the rise of technology in healthcare relationships, present early results from "Extraordinary Children" and conduct a "quick and dirty" live research project.
Dr Nikki Mills
MB ChB 1998 Auckland; FRACS (Otol) 2009
Nikki is a Consultant Paediatric ENT Surgeon at Starship Children's Hospital in Auckland, New Zealand. She has a special interest in Paediatric Airway and Swallowing Disorders. Nikki works in a multidisciplinary team assessing and treating babies and children with dysphagia and aspiration. She uses FEES (Fibre optic Endoscopic Evaluation of Swallowing) as a routine part of her assessment of babies with swallowing disorders, and has started performing FEES on breastfeeding babies also. Nikki has recently commenced on a Doctorate in Medicine with multiple projects attempting to understand better the functional anatomy of sucking and swallowing in breastfeeding infants.
Dr Patrick Kelly
Paediatrician & Clinic Director, Te Puaruruhau, Starship Children's Health
"Paediatric Abusive Head Trauma: Clinical Overview and Evidence Base "
Venue
ANZ Viaduct Events Centre
161 Halsey Street
New Zealand
Organizers
NZ Branch of Australian & New Zealand Society of Paediatric Dentistry
Craig Waterhouse
Hon. Secretary Treasurer
C/- 152 Hillside Road
Dunedin 9012
New Zealand
Tel: 0274958342
Email: craig.shona@xtra.co.nz
Conference Contact: Sarah Patterson